Prince Albert of Monaco Has Coronavirus
He's the first head of state in the world to be diagnosed.
---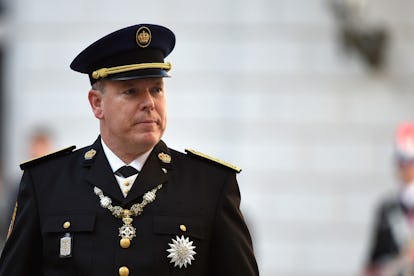 Prince Albert II of Monaco, son of Grace Kelly, has tested positive for coronavirus according to an official statement from his palace. Albert is not, by some definitions, the first royal to contract the virus. The Archduke of Austria Karl von Habsburg has also tested positive, though he's a royal in a traditional sense only. Albert is actually the ceremonial head of his country, and is now the first head of state in the world known to test positive.
The statement says that the 62-year-old Prince Albert's health "is not worrying at all," but he's currently in quarantine away from his five-year-old twins Gabriella Thérèse Marie, Countess of Carladès and Jacques Honoré Rainier, Hereditary Prince of Monaco.
Monaco is a small country of only 40,000 residents, but already nine cases have been recorded there. Notably, the royal family had already canceled their world famous and always opulent annual Rose Ball, which was started by Kelly.
"His Serene Highness urges the people of Monaco to respect the measures of confinement and to limit contact with others to a minimum," read the statement.
Related: European Royals Feel the Effects of the Coronavirus