Project Interior
W's fashion market and accessories director has her eye on this chic carpet—for good reason.
---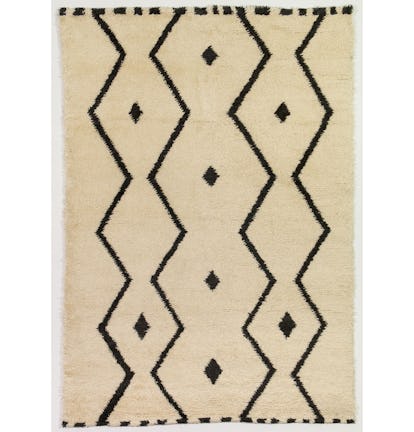 I am always looking for new, innovative pieces to bring into my home. This black-and-white, Moroccan-inspired wool carpet, designed by Madeline Weinrib and made in India, is the perfect addition. And, with 100% of proceeds benefiting Project Mala, a non-profit organization that builds and operates schools in India, I can feel good about it, too.
The Mala carpet is available in three sizes—a 6' x 9' carpet, priced at $1,600; an 8' x 10' priced at $2,400; a 9' x 12' size for $3,200—at madelineweinrib.com.