Queen Elizabeth to the Maxi
In case you missed it, here are the best style news stories of the week.
---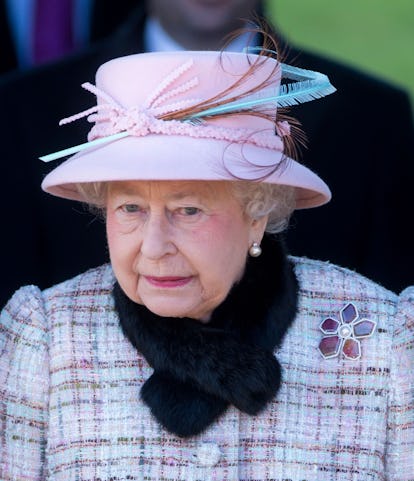 Badu, Erykah Appropriately stars in the new Givenchy campaign, as she was the muse for Riccardo Tisci's entire collection. No brainer.
Cyrus, Miley Will sell items by Brian Lichtenberg during her #Bangerz tour. Ballin, homies.
Delevingne, Cara Casually carried a Jedi-chic light saber through London. Hey, she has to protect herself from Harry Styles's angry fandom somehow.
Deyn, Agyness Launching a contemporary line under the name Title A, will save money on ad campaigns by posing each season à la Oprah.
Gevinson, Tavi Has added to her college application that she is a three-time published author. Can no longer call herself a Rookie.
Goop Hired Taylor Tomasi Hill to cover New York Fashion Week, as Gwyneth Paltrow's too busy avoiding a certain editor to attend shows.
Gucci Selected Bruce Springsteen's daughter Jessica as one of the brand's team of riding ambassadors. Equestrians, chic?
Kempner, Nan The legendary socialite's grandchildren are designing a collection inspired by her memorable style. May we suggest a reality show documenting the family's process called "Keeping up with the Kempners"?
Kors, Michael Is now a billionaire. Thanks Project Runway and Americana-loving shoppers across the country.
Kroes, Doutzen Announced her pregnancy like any other supermodel: with a nude photo on Instagram.
New York Has been declared more fashionable than Paris, says New York magazine. Paris found a different result.
Posen, Zac Revealed his love for Madonna, Fleetwood Mac, and Ann-Margret by releasing a musical lookbook on Spotify.
Queen Elizabeth Declares that Kate Middleton's skirts are too short. Prince William entirely disagrees, naturally.
Rocha, Simone The young designer announced a collaboration with J. Brand. Let's all say it together: YES!!!!
Topshop Teamed up with Adidas Originals on a capsule collection; was clearly jealous of Riccardo Tisci's Nike collaboration.
Uganda Has banned miniskirts. Queen Elizabeth has not offered her opinion, yet.
Werbowy, Daria Is a Phoebe Philo lookalike in Celine's new ad campaign. We're jealous.