Calvin Klein Unveils a New, Super '70s Campaign Video for Spring 2017
Plus, Selena Gomez deletes Instagram weekly, and Brad Pitt, like all of us, resorts to Bon Iver during a breakup.
---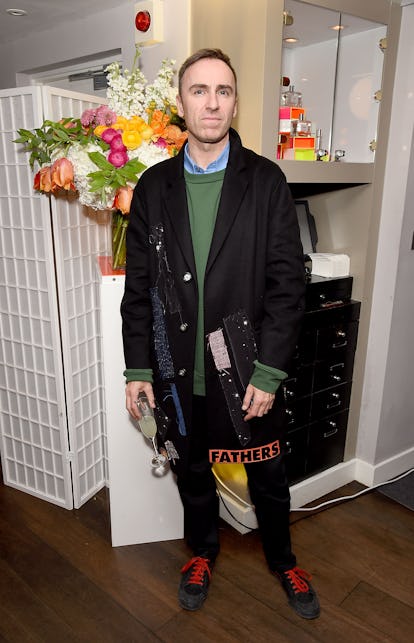 David M. Benett/Getty Images
Edgerton, Joel
The Loving actor discusses his first kiss (botched), scary movies (loves them), and how he got the role that brought him to awards season attention (the shape of his head).
Gomez, Selena
And her mom. And her screenwriter. The three minds behind Thirteen Reasons Why discuss Gomez's emergence as an executive producer, rather than actress, and adapting the beloved young-adult novel for television. Gomez also opens up about Instagram — where she's the most-followed celebrity in the world, and which she deletes at least once a week.
Pitt, Brad
Listening to a lot of Bon Iver to cope with his breakup, as we all do. (Meanwhile, former spouse Angelina Jolie is giving college lectures, landing beauty contracts, and considering a return to the big screen.)
Ruby, Sterling
Over the course of just more than a decade, artist Sterling Ruby and designer Raf Simons have constructed a partnership that has spanned Simons's work at his eponymous menswear label, at Dior, and now at Calvin Klein. Ruby recently reimagined the Calvin Klein headquarters, and he has been recruited to overhaul the brand's New York flagship later this year.
Simons, Raf
Speaking of Calvin Klein, the label under the guidance of Raf Simons just released its latest campaign video for Spring 2017, a dreamy, '70s-inspired clip with nearly unknown models Fernando and Lulu that was filmed in Spain.
Turlington, Christy
The 48-year-old original supermodel dishes on how she stays healthy and fit and discusses her activist work and the defunding of Planned Parenthood.
Wachs, Dana
A debut musician at 42, Wachs — who records as Vorhees — has already toured with St. Vincent, Perfume Genius, and more. A longtime friend of designer Rachel Comey, she's also the music director for the brand. Get to know the consummate collaborator, now breaking out on her own.