Kill, Crush, Destroy
Rihanna just blew up the Internet with a murderous new video.
---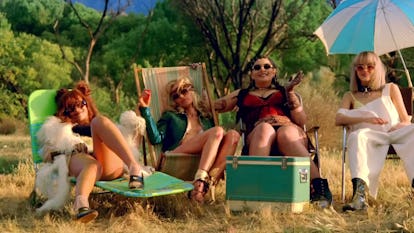 Rihanna's new music video for Bitch Better Have My Money destroyed all debate about whether or not @BadGalRiRi was truly deserving of her handle. The video features a Quentin-Tarantino-esque rampage in which the wild child style icon drags a fashionable victim with her to a series of outlandish settings. Reminiscent of Lady Gaga and Beyoncé's poisonous plot for Telephone, Rihanna's new stunt is deliciously cruel and disturbingly catchy.
Rihanna: The Road to the Red Carpet