Rihanna Needs More Closets
In case you missed them, here are the best style stories of the week.
---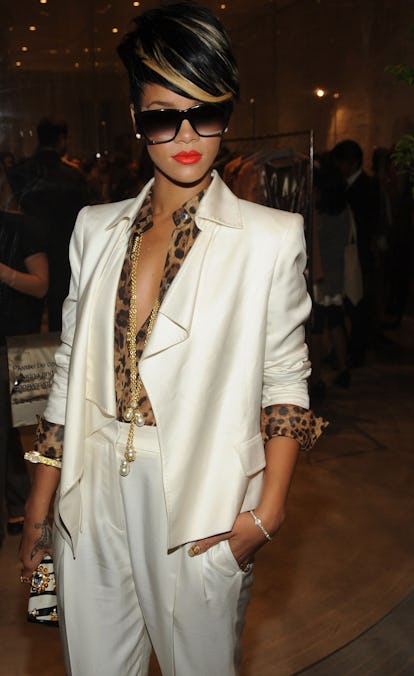 Beyoncé Is launching a new fragrance. Unfortunately, it will not be called YONCE.
Casiraghi, Charlotte Gave birth to her first son, Raphael. Who wants to take bets on how long it takes for him to land a Gucci campaign? Our money's on six months.
Delevingne, Cara The model was the most-searched-for fashion figure in 2013. Our September issue thanks Google users worldwide.
Elson, Karen Finally finalized her divorce with Jack White. Did not celebrate with a party, this time.
Gillier, Amélie The creative director of Comptoir des Cotonniers is leaving the brand. But where, oh where, will we find chic French staples now?
Jacobs, Marc The designer recruited his closest gal pals—like Sofia Coppola, Gisele Bundchen, and Fan Bingbing—for his final Louis Vuitton campaign. Friends 4 ever.
Jarrar, Bouchra The Paris-based designer has officially been granted haute couture appellation. Très chic.
Middleton, Pippa May be engaged. (Also may be attempting to extend her 15 minutes.)
Moss, Kate Is the new legs—er, face—of Stuart Weitzman.
PETA Is giving out fur coats. No, really.
Rihanna Revealed plans to turn three of the four bedrooms in her new SoHo apartment into closets. What else is a girl to do with all that Balmain?
West, North Got momma Kim in trouble for having naturally perfect eyebrows. (We're being optimists, here.)
Vaccarello, Anthony Was named the new designer for Versus Versace. Everyone, prepare your eyes for the vision of Donatella in a cut-out gown.