Rihanna Teases a New Track for 'Star Trek Beyond'
Just more than a week after the video for "This Is What You Came For" broke, Rihanna is back with more new music.
---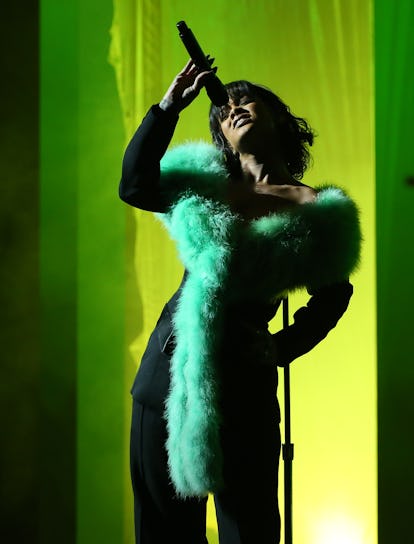 Awards, BET The awards show competing for airwaves with the Game of Thrones finale Sunday night. Beyoncé and Kendrick Lamar stopped the show with their performance of "Freedom," and then Jesse Williams stopped the show again with his powerful acceptance speech for the humanitarian award.
Cunningham, Bill The legendary New York Times street style photographer died Saturday at 87, days after suffering a stroke.
Green, Eva W's August cover star is ready to do just about anything for a role; she'll next appear in Miss Peregrine's Home for Peculiar Children, a Tim Burton adaptation of the novel of the same name.
Marant, Isabel Reportedly in talks to sell a majority share of her namesake label to investment fund Montefiore, with an official announcement expected to come this afternoon.
Pride, New York The Pride parade rolled through Greenwich Village Sunday, with one notable addition — presumptive Democratic presidential nominee Clinton, Hillary stopped by to make a lap of the crowd and show her support.
Rihanna Teased a new track called "Sledgehammer" from the soundtrack of Star Trek Beyond via Instagram Sunday — "Got something for y'all tomorrow," she wrote.
Vetements Ahead of the brand's Paris Couture Week show, which recruited 18 new collaborators like Reebok, Juicy Couture, Canada Goose, and Levi's, WSJ. continues the trend of Vetements genesis stories — a genre we'll never get tired of.