Rita Hazan Styles with Conditioner, Hates Frosted Lips
The celebrity colorist shares her beauty secrets.
---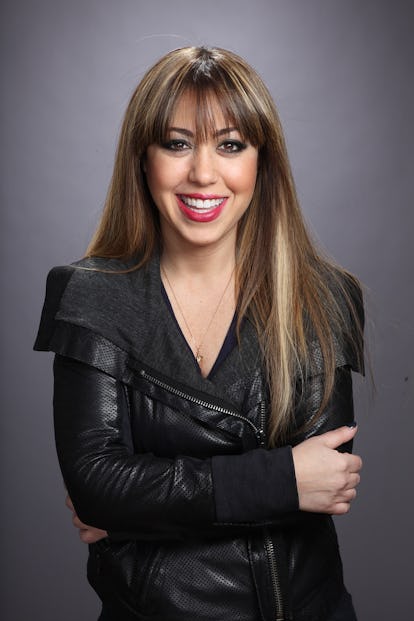 Rita Hazan knows color – she's responsible for stars like Beyoncé and Jennifer Lopez' hair-glow. Here, she dispels hair myths and talks beauty inspiration.
Who was your first beauty icon? Madonna. When I was growing up she was a strong, confident woman who was changing the way that women dressed, the way they acted and their sexuality. She was cool, edgy and effortless and wasn't trying very hard – it's who she was, and I resonated with that.
What was your biggest beauty blunder? Wearing frosted lipstick and lip liner in the '80s.
What's your hair color pet peeve? I hate it when somebody never changes their color.
What's your hair repair secret? My Weekly Remedy – the first step has a higher pH balance and adds nutrients, and the second step locks in moisture. Good color always starts with a strong foundation, healthy hair. It works super-fast for immediate results.
What's your favorite off-label use for a beauty product? I like to use conditioner as a styling product for curly hair.
What's a product that you just don't get? I don't get organic hair color – there is no such thing. The chemistry of hair color is a chemical. It can only be formulated one way – however you want to slice or dice it, it's a chemical. You're fooling yourself if you think there is such a thing as natural hair color.
What's currently in your purse? Céline Sunglasses, wallet, L'Occitane Lavendar Hand Cream, phone charger, gum, purse size of my favorite Fredric Malle perfume – Carnal Flower, mirror and all of my work itineraries
What's your latest obsession? Cruella by Nars – it's the perfect red and it stays on all day.