Is Rob Lowe's Fragrance Any Good?
An expert analysis of 18 Amber Wood, the new fragrance from the veteran actor.
---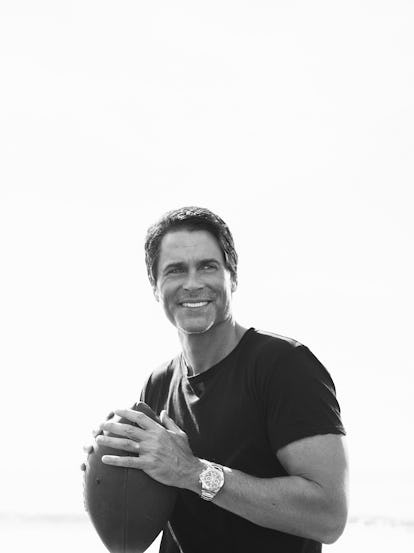 A common axiom heard in the beauty industry these days is that the celebrity fragrances are no longer hot. So, it was with wistful yet supportive sympathy that I received Rob Lowe's first fragrance, launching this month. Never one to beat to someone else's drum, that Mr. Lowe.
The biggest surprise? It's really nice. 18 Amber Wood is Lowe's first scent under his brand, Profile. Made with notes of sandalwood, sequoia bark and Colorado cedar, the scent is understated yet sexy. Sort of like my favorite Lowe character, Sam Seaborn of The West Wing.