Oct 29: Rauschenberg's Retrospective
Gagosian Gallery to open a Robert Rauschenberg retrospective.
---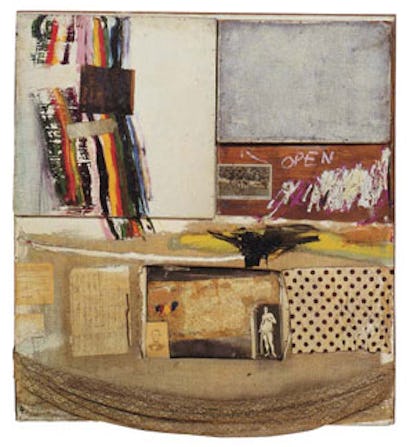 From 1950 until his death in 2008, Robert Rauschenberg covered a vast range of artistic ground—from his polymorphic "combines" that mixed sculpture and painting to his white paintings that anticipated Minimalism to the infamous Erased de Kooning Drawing, for which he took his dear friend's drawing and erased it to redefine the artistic process. This month Gagosian Gallery in New York will open a retrospective of Rauschenberg's career (October 29 to December 18). Along with museum-worthy masterworks, it will include early pieces that haven't been exhibited in more than three decades—and that promise to be just as provocative now as they were then.