Rodarte's Big Week Keeps Getting Bigger
Laura and Kate Mulleavy's Rodarte will collaborate with Coach; Frances Bean Cobain lands a Marc Jacobs campaign; and Mansur Gavriel prepares to launch ready-to-wear.
---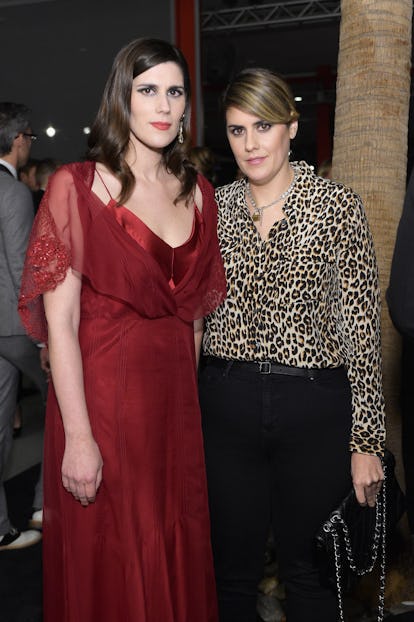 Adams, Amy Closet science fiction fan; noted Tom Ford impersonator.
Adidas Taking its fashion cred very seriously. The sportswear brand has revived another '90s style, the EQT — and it's making a statement campaign-wise, first with a video at Art Basel Miami Beach and now with a new series of images photographed by none other than Juergen Teller.
Cobain, Frances Bean Like her mother before her, Frances Bean is officially a Marc Jacobs model.
Gavriel, Mansur Officially launching ready-to-wear during fashion week in September 2017, showing their Fall 2017 collection (the same in-season model that many labels, including Opening Ceremony and Burberry, have opted for lately).
Lippes, Adam Lippes's first full menswear collection, announced Monday, launched Thursday on matchesfashion.com.
Moore, Mary Tyler The legendary actress paved the way for all the Carrie Bradshaws and Liz Lemons — all the fictive single women in media — who came after her. She died Wednesday at 80.
Negga, Ruth Made her professional debut as a 20-something Lolita. She was daunted, but the terror of drama school prepared her well.
Rodarte Big things are in the works for Laura and Kate Mulleavy — earlier in the week, the Rodarte duo announced they would move their show to Paris to show during couture week. Now, they're signing up for a collaboration with Coach, with whom they'll create a 15-piece ready-to-wear and accessories capsule.
Trump, Donald Can't seem to tolerate an ill-fitting suit. But his obsession with optics is little more than a polished distraction from the tumult that has marked his transition into office and the week since.
See W's most popular videos: