Rose Byrne Is a Great Guest
The actress discusses playing a newlywed in I Give It a Year, and why she loves attending weddings.
---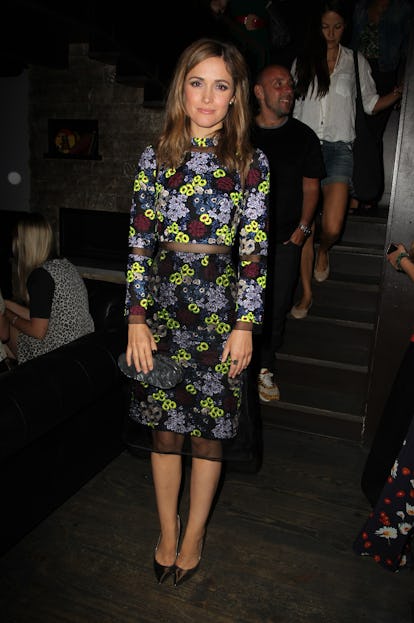 What: A New York screening of Magnolia Pictures's I Give It A Year, a new film from Dan Mazer (the writer of Borat and Bruno) following mismatched couple Nat (Rose Byrne) and Josh (Rafe Spall) as they navigate the treacherous first year of marriage. An ex-girlfriend (Anna Faris) and dashing businessman (Simon Baker) throw curveballs at their chances of success.
When: Tuesday, July 30th
Where: The screening was held at the Crosby Street Hotel's intimate subterranean screening room, with an after party in the downstairs lounge of The Dalloway restaurant and bar.
Who: Byrne and Mazer were joined by photographer Jeremy Kost, Hilary Rhoda, and a host of other long-limbed, fresh-faced ladies.
Why: It's high wedding season, so who doesn't enjoy a little matrimonial schadenfreude? Though Byrne is less jaded than most. "I haven't been to that many weddings so when I get invited I'm well up for it," said the actress. "I'm a great guest."
Photo: Amanda Schwab/Startrak