Ryan Gander's Art Sees Right Through You
A silly, profound, piercing exhibition at New York's Lisson gallery is capturing everyone's eye.
---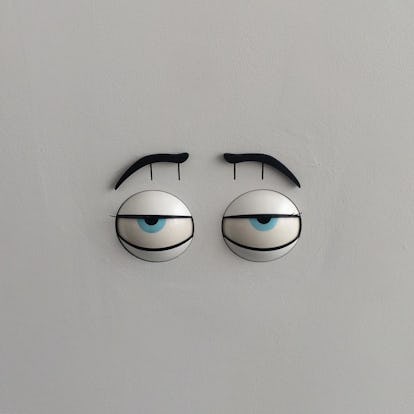 Among all the major art openings in New York this month, one of the undisputed crowd favorites has been Ryan Gander's exhibition "I see straight through you" at Lisson Gallery, the English artist's first show in New York in a decade. The conceptual innovator is elevating the bric-a-brac that populates our lives and clutters our corners, transforming the proverbial kitchen sink into work that is at once silly and profound. Gander leaves a lot of space for the observer in his work, and the spare installation invites you to fill it with whatever you wish. Indeed, the Instagram pictures emerging of the exhibit are a perfect example of why Gander's so effective: as powerful as his artistic voice is, he also knows when to get out of the way and let you do the rest. Just know that those animatronic eyes will be following you the whole way.