Ryan Gosling, Moon Man, Teams Up with Damien Chazelle Again, and the Trump Inauguration Looms Closer
We almost made it. Here's everything you should know before the clock strikes midnight Saturday.
---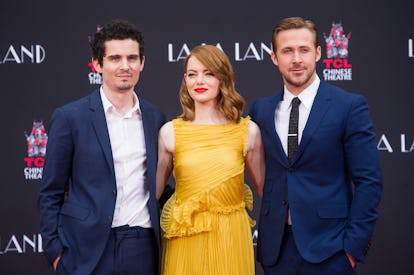 Getty Images
Cleveland, Anna Model, daughter of supermodel Pat Cleveland, named in a law suit accusing her of pulling out of her commitment to a documentary about her life during the Spring 2017 season.
Comme Des Garçons Dropped a surprise three-piece capsule collection in collaboration with Vetements, just in time (to sell out) for the new year.
Gosling, Ryan Reprising his role as Damien Chazelle's leading man — this time, in a biopic about astronaut Neil Armstrong.
Harry, Debbie Within a day of the death of her daughter, Carrie Fisher, after a sudden heart attack, Hollywood legend Debbie Harry died at age 84. She leaves behind a truly stunning collection of Hollywood costumes.
Trump, Donald With just a few tweets, the president-elect (who, though he seems to think to the contrary, is not yet in office) rattles Middle East diplomacy. The word "unprecedented" has been tossed around a lot in the weeks since Trump emerged victorious in the presidential election; here, New Yorker editor David Remnick gives some weight to the expression. Pairs best with John Kerry's outgoing address as Secretary of State.
Trump, Ivanka We advise against mixing business with politics. Especially when your business isn't precisely Made In America.
Washington, Kamasi Like Thundercat, Kamasi Washington — Kendrick Lamar and John Legend collaborator, close friend of Thundercat, Flying Lotus, Terrace Martin, and more — had a pretty excellent year, musically speaking. He'll charge into the new year with a series of shows at the Brooklyn Bowl; jazz is having a moment. (La La Land could have forecast this one.)
2016 Goodbye to all that, or something.