Something Old, Something New
Interior designer Sara Story mixes it up at Sotheby's.
---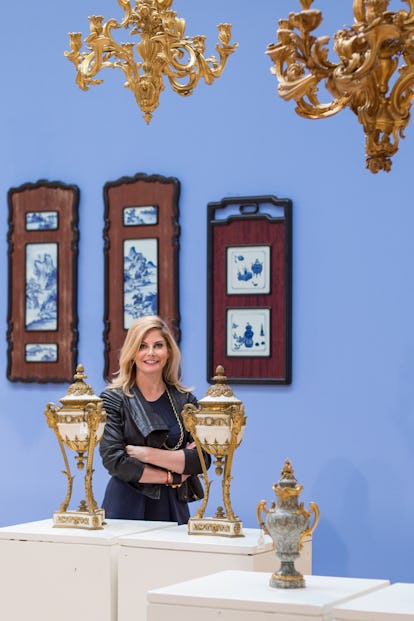 After coming into the spotlight in 2011 for her luxurious renovation of a townhouse in Gramercy Park, the interior designer Sara Story has been applying her aesthetic—a blend of contemporary and historical—to more New York residential projects. This week, Sotheby's tapped Story to lend a bit of her magic to its fall sales—inviting her to shop the design auctions and to assemble the pieces into vignettes. Story updated selections from Sotheby's European Decoratives Arts and 19th-Century Furniture offerings by giving them more modern-day trappings—think 18th century mirrors mounted on bright pink walls. Bright wallpapers are a favorite subversion tactic. "There is something really energetic about putting unlike things together," says Sara, who favors the tenth floor installation where she's employed a favorite pattern to contrast against ornate black and gold pieces. "I tried to imagine how these pieces would live in a contemporary New York apartment. The fit was organic."
Photos: Something Old, Something New
Sara Story. Courtesy of Sotheby's.