Sarah Jessica Parker Says Her Agent Helped Her Feel Safe on Set When She Was Pressured to Film a Nude Scene
"There was so much pressure for me to take my clothes off."
---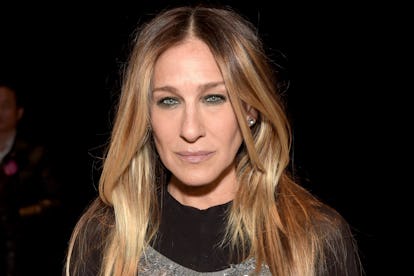 Jason Kempin/Getty Images
Sarah Jessica Parker is an award-winning actress whose decades-long career spans television, film, and theater, as well as her entrepreneurial projects like her perfume and shoe collections. The one thing she's never done? A nude scene.
In an interview with People, the Divorce star talked about her decision. "I just never dug it," she explained, adding, "I think it's great when women feel comfortable doing it, and that's their choice." The operative word being "choice."
Despite her decision, Parker said she felt pressure to film nude scenes early in her career. "There was so much pressure for me to take my clothes off," she said, adding that her team came through for her and made it clear that she didn't have to do anything she didn't want to. "My agent [CAA's Kevin Huvane] sent a car and a plane ticket [to the film set] and he said, 'If anybody makes you do anything that you're not comfortable doing, you don't.' Given what's happening now and the stories told from that particular period, I know how lucky I am that there was someone—in this case, a man—who stepped in."
Though Parker didn't name the film or filmmakers involved in the incident (I think we can safely assume it wasn't Hocus Pocus), she mentioned that when she saw another woman who had worked on that movie, the woman remembered Parker "sobbing" from the pressure. "They were like, 'Sarah Jessica's going to be nude tomorrow,' and I was like, 'I'm not going to be nude,'" recalled Parker.
And now you know why Carrie Bradshaw always wore her bra during sex.
Related: Sarah Jessica Parker Says There's No Feud Between Her and Kim Cattrall