The Scent of Collaboration
W's beauty director is lusting after this candle.
---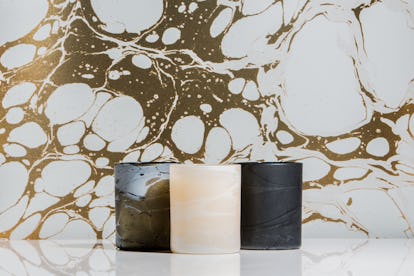 I've long loved Joya's scented candles, and the brand's new collaboration with Brooklyn-based Calico Wallpaper has turned that love into true lust. The divine collection offers Joya's delicious scents—the star anise-based Absinthe, the citrusy Outrenoir and my favorite, the tangerine, cedar and smoke Seul au Monde—in marbled glass vessels designed by Calico. They're the perfect Labor Day hostess gift.