Scilla Ruffo di Calabria's Musical Mind
The Italian princess turns the tables.
---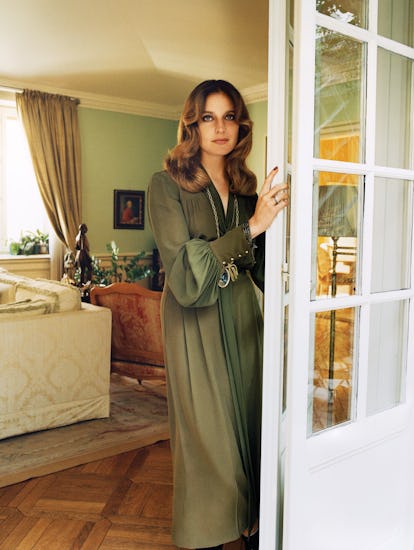 Photographer: Angelo Pennetta Stylist: Gianluca Longo
The daughter of Prince Augusto Ruffo di Calabria and Tana Windisch-Graetz, Scilla Ruffo di Calabria has royal Italian roots dating back to the 11th century. Yet the 30-year-old insists, "I am not a very formal person." And she's certainly not a conventional princess either. In 2011, after earning an international relations degree in London, she was working for the minister of health in Milan when a friend asked her to DJ at a gallery opening. The party was a blowout success, and she soon nabbed an agent and a slew of high-profile bookings, including the 2011 wedding of Prince Antonius von Fürstenberg and Countess Matilde Borromeo. She describes her musical style as happy—more Beatles and Chuck Berry than Lady Gaga or "Gangnam Style." How does Princess Scilla DJ, as she's known professionally, handle requests for such passing pop obsessions? "I say, 'I'm sorry, I don't have it. Go to a club.'"
Hair by Luke Hersheson at Art + Commerce; makeup by Gemma Smith-Edhouse at LGA Management. Photography assistants: Jack Day, Rob Willey. Fashion assistants: Fabrizio Finizza.