Selena Gomez Might Be Eyeing a New Jewelry Project
With a Coach partnership under her belt, could the pop star be looking to take her fashion ambitions to the next level?
---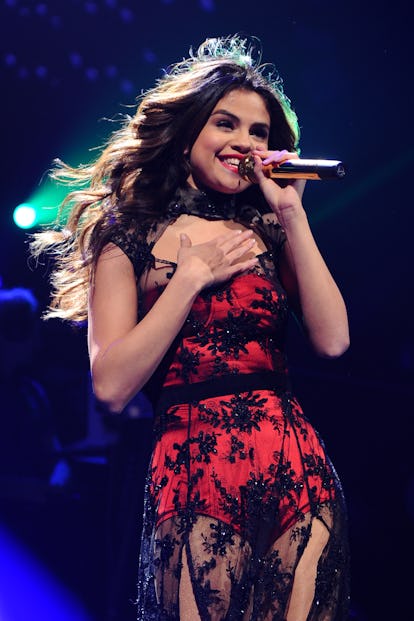 Big Little Lies
Breaking down each character's unique style with costume designer Alix Friedberg. Here, Friedberg explains her inspirations, which range from the Sartorialist to Audrey Hepburn, and who she'd most like to accompany to fashion week.
Elbaz, Alber
The former Lanvin designer thinks if you want a chocolate, eat a chocolate — but don't wear a perfume that smells like one. At least, that's the philosophy behind his new collaboration with Frédéric Malle, just on the heels of Elbaz's Légion d'Honneur prize.
Gomez, Selena
The patent offices seem to indicate the pop star has her eye on the jewelry business — according to TMZ, she filed a trademark for her name. Perhaps she'll have more luck than Taylor Swift and Kylie Jenner before her.
RuPaul
Happily married, about to embark on Drag Race's ninth season, and ready to open up about his television binges, why he won't go to the movies anymore, and Donald Trump — because all conversations come back to the "Manchurian pumpkin."
Studios, Acne
Returning to — and revamping — its roots, overhauling its denim line and erecting a standalone store, "Bla Konst," in Tokyo's Shibuya district.
Tisci, Riccardo
Once a club kid, always a club kid.
Vetements
After three years in Paris, Gurum and Demna Gvasalia are moving Vetements to Zurich in order to expand the business, to escape the mainstream industry in Paris, and, of course, for tax reasons.
How Paris's street style stars do fashion week: