Join the Club
Sephora launches a new perks program for very important beauty insiders
---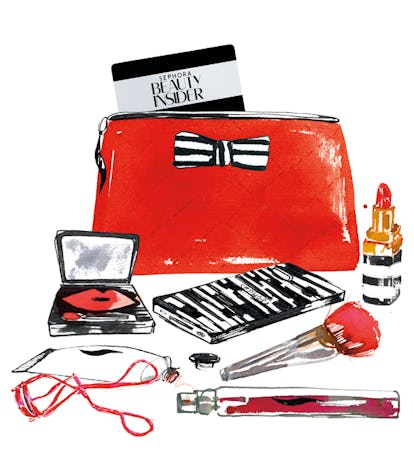 Think of it as the frequent flier club for beauty junkies: this week, Sephora is launching VIB Rouge, a rewards system for shoppers who spend at least $1,000 a year. If you qualify, you get perks like free shipping, a members only lipstick hue, and the ability to put newly-launched products on hold before they sell out. (Which would have been handy before Marc Jacobs Beauty launched.)
VIB Rougers will also receive gifts and party invites throughout the year, some tailored to their previous purchases. Clarisonic fans might be surprised with the latest gadget gratis—even before it hits counters—and Charlotte Ronson devotees could score an invite to her next runway show.
Finally, to mark the kick-off, Sephora is offering some over-the-top, limited-time point exchanges like a trip to Los Angeles to get a hair cut from Living Proof spokesperson Chris MacMillan (for 5,000 points) and a Marc Jacobs handbag stuffed with $500 worth of Marc Jacobs Beauty products and an autographed palette (also 5,000 points). Really big spenders can swap 10,000 points for a four-day trip to Paris that includes a visit to Make Up For Ever headquarters. If you're interested, better start shopping now—that's a loooot of mascara.
The program starts August 12th. Find out about other offers here.