She knows how to cook: Clotilde Dusoulier
Je Sais Cuisiner, first published by Ginette Mathiot in 1932, is sort of like the French answer to Joy of Cooking—a comprehensive culinary bible that's been a fixture in home kitchens for almost seven decades....
---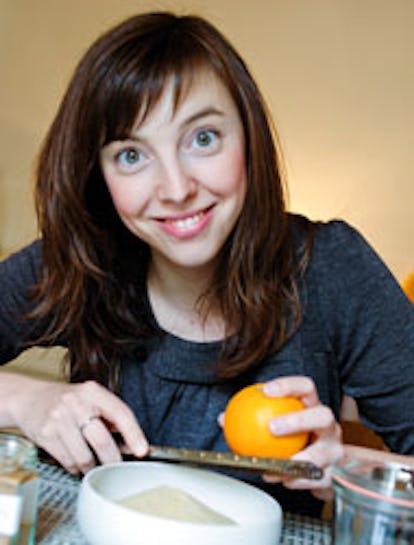 Other than the language and measurements, how is I Know How to Cook different from Je Sais Cuisiner? The French style of writing recipes is usually extremely brief. Sometimes there are three steps rolled into a very short sentence, just because the French language allows you to do that. So we reworded to make recipes easier to follow and changed ingredients here and there to be sure readers would be able to find them in the US. But overall, the American version remains in keeping with the original spirit of the book.
How about the design of the book itself? We love how your book looks. Yeah, the original French version is not a very attractive book—it's more functional. People buy it to keep on their kitchen shelf and use, not necessarily to read while they're sitting on the couch. But this edition has great graphics and photos that make it more seductive.
What recipes from the book have you most enjoyed cooking? Well it's hard to name favorites but the cassoulet is very good and there's a recipe for apple compote with a meringue topping that I really like. It's kind of like a lemon meringue pie but it's apple and there's no crust. It's one of those old French dishes that have been a little forgotten over the decades. I actually didn't know about it until I saw it in the book.
You're going to be in the States in December. What are you looking forward to in terms of food? Bagels and burgers! And I'm going to replenish my stash of chunky peanut butter because that's very hard to find here. I will only be in New York for a couple of days but I really like Blue Hill so if I have one night available that's where I'll go. I hope one day I'll be in New York long enough to go to Blue Hill at Stone Barns.
Are there any new restaurants in Paris that you're excited about? There's a place that I like called Frenchie. The guy is a French chef who worked for a while in the UK and I think possibly in New York so he has that multicultural approach to food that I tend to be drawn to. And lately I've been going to Cul de Poule. It's a French place, quite affordable, but it's really, really tiny so reservations are a must. I probably shouldn't have shared that because now I won't be able to get a table!