Quick Fix Obsession: ShowStoppers
Unless you're a descendant of Coco Chanel, clothing mishaps happen with inescapable frequency. Among the heavy-handed clutter of double-sided garment tapes and topsticks emerges a new standout: ShowStoppers. Touted as "the most durable fashion tape...
---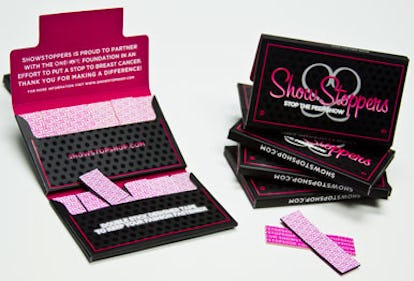 ShowStoppers Double Stick Designer Tape, $9.99 at Fred Segal, Kitson, or showstopshop.com. A portion of the proceeds goes back to the Breast Cancer Foundation.
Photo courtesy of Showstoppers