Sia Gifts Maddie Ziegler Expensive Audi for 16th Birthday
Is Sia a fairy godmother?
---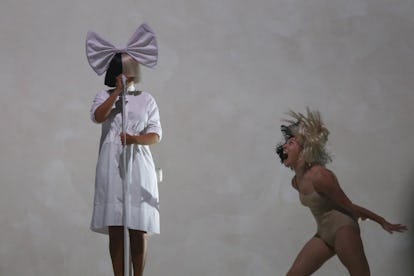 Dave Simpson
Maddie Ziegler has spent what seems like half of her life starring in Sia music videos, but the young dance prodigy only recently reached the legal driving age.
Fittingly, for the young star's 16th birthday, she received a special present from Sia herself: a white Audi Q3 truck. The vehicle, which starts at $32,900, is not a shabby choice for a first car. Plus, keep in mind that Ziegler did after all receive it from one of the world's biggest pop stars.
In an Instagram post, Sia shared the news featuring a photo of her hugging Ziegler. The caption read, "Happy Birthday to my most special noonoo @MaddieZiegler." Because it was such an exciting moment, the singer even shared clips of the pair dancing on the hood of the car.
Ziegler has experienced the true teen dream, starring in Sia's music videos for "Chandelier" and "Elastic Heart." The opportunities given by the 42-year-old singer helped significantly raise Ziegler's profile. The dancer first gained recognition in 2011 at 8 years old when she starred on the Lifetime show Dance Moms.
Ziegler also shared the news of her gift on Instagram, writing, "<3 can't believe this car is actually mine !!"
In December, Sia spoke out about their working relationship following criticism about Ziegler's face being shown despite Sia's remaining hidden. "I do check in with Maddie weekly about whether she wants this, and assure her if she ever wants it to stop it stops," Sia said on Twitter. "Maddie was already famous when I discovered her, but I have certainly expanded her exposure and feel responsible for that. I feel very protective of her and my goal is to empower her in whatever choices she makes. Some would argue a teenager can't or shouldn't be charged with making sound choices for themselves and so I do try to choose the best for her always."
It's good to know that Ziegler has Sia looking out for her and helping her pursue her passion.
Related: Maddie Ziegler Is One to Watch