Tall, Dark, and Awesome
After highlights and lowlights, bobs and braids, today's hottest hair is very brunette and very big.
---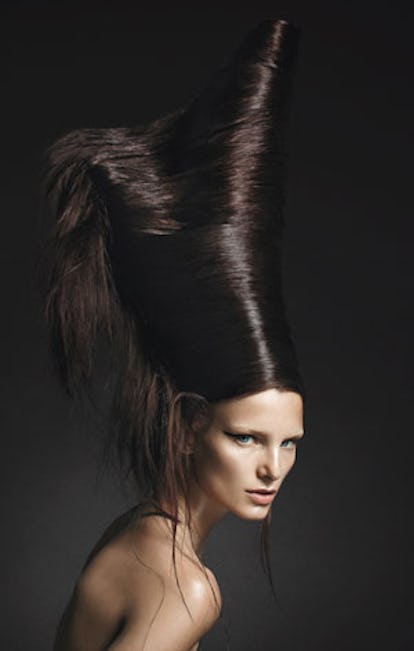 Let's be clear: We're experiencing an eighties-hair moment. But while monumental manes in general are back, this latest tidal wave is coming in a rich, deep brunette hue. The blonde-centric runways have been infiltrated with newly-dark-coiffed models like Jessica Stam, Patricia Van der Vliet, Heidi Mount, and Querelle Jansen. Harry Josh, John Frieda's international creative consultant, credits Elite founder John Casablancas—who put the brown-haired beauties on the map during the supermodel era—for the trend.
"He picked people like Gia Carangi, Cindy Crawford, Stephanie Seymour, and Carol Alt, and they were all huge," Josh says. And its current revival? "It looks fresh and modern. The Kardashians notwithstanding, there's a cool factor to being brunette. You're going against the grain, and more important, you're making a point of going against the grain."
Hair by Duffy at Tim Howard Management; Makeup by Yadim for Dior; Produced by Cesar Leon; Digital Technician: Remy Amezcua; Photography Assistants: Alessandro Zoppis, Ashley Reynolds