In L.A., Instagrammers Are Flying Off the Side of Skyscrapers
Is the Skyslide really necessary?
---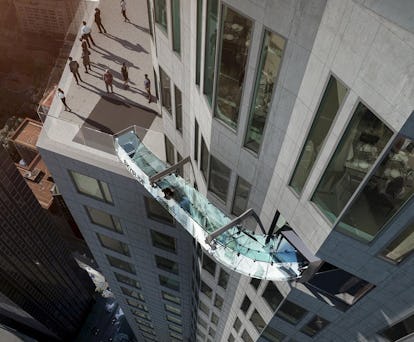 For a price – about $33, and a likely unflattering photo – Angelenos can now turn the usually unremarkable experience of going from the 70th to to the 69th floor of a skyscraper into one that won't exactly slip their minds. Five tons of glass form the SkySlide, a chute installed 1,000 feet off the ground on the exterior of downtown L.A.'s U.S. Bank Tower, the country's tallest building west of Chicago. Naturally, everyone brought their phones along with them for the ride. Get the experience on Instagram, without taking the plunge, here.