Just what we need: More gorgeous stuff to gawk at
SOFA NEW YORK, the International Sculpture Objects and Functional Art fair, kicks off to the public today. W's jewelry department got a sneak peek at some of the more fashionable goods, including former psychiatric nurse-turned...
---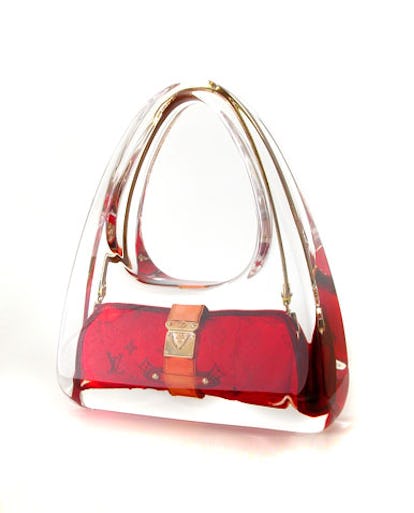 A few other gems from the show below:
Left, Wendy Ramshaw's sterling silver, topaz, aquamarine, cubic zirconium and glass necklace; right, Jeweler Jonathan Wahl's "Darth Vader's Mouthpiece." (Surprise — it's actually a charcoal sketch; Wahl is exhibiting a series of jewelry-based drawings.)
Left, Meghann Jones' stainless steel and acrylic paint necklace; right, Gerda Flockinger's 18k gold, diamond and South Sea pearl ring.
The fair runs April 16 to April 19 at the Park Avenue Armory.