Sofia Coppola to Direct Her First TV Series at Apple TV+
She'll direct a series based on an Edith Wharton novel.
---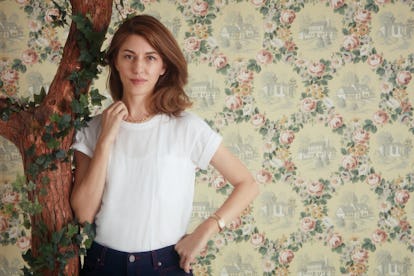 ROE ETHRIDGE
Many of Sofia Coppola's leading ladies, including Nicole Kidman, Kirsten Dunst, and Elle Fanning, have found success on television in recent years. Now, the the director herself is set to join them. According to IndieWire, Coppola has inked a deal to produce her first (scripted) television series for Apple TV+.
Likely a limited series, the production will be an adaptation of Edith Wharton's classic novel The Custom of the Country. Wharton, the first woman to win the Pulitzer Prize for fiction, was known for her comedies of manners that cast a knowing but critical eye toward the American aristocracy. Several of her stories and novels, including The House of Mirth and The Age of Innocence, have been adapted for stage and screen before, but Custom remains untouched. Though, intriguingly, the novel has been cited as a major influence on Downton Abbey.
The novel follows the follies of Undine Spragg, a young Midwestern girl whose family has recently fallen into money thanks to some shady dealings. She arrives in New York with the simple ambition of climbing to the top of high society. Marriages, divorces, and affairs ensue, and, being that this is a Wharton novel, the heroine's wildest dreams don't quite come true.
"Undine Spragg is my favorite literary anti-heroine and I'm excited to bring her to the screen for the first time," said Coppola in a statement.
IndieWire reports there's no news on casting, and doesn't specify whether Coppola will set the story in its original era or give it something of a modern update (given that the taboo of divorce in early 1900s America is a recurring plot point in the novel, that might be difficult, but not impossible).
Technically, this wouldn't be Coppola's first stint in television. She co-hosted a short-lived Comedy Central variety show in the '90s called Hi Octane. This is also not her first collaboration with Apple. Her next film, On The Rocks, is a joint production between A24 and Apple TV+.
There's no word on when the series will premie, let alone at what point it will go into production. That gives you plenty of time to read the novel and develop your dream casting; it's widely available as a free e-book.
Related: Sofia Coppola on Bill Murray, Nicole Kidman, and the Movie That Made Her the Second Woman to Win Best Director at Cannes