November 2015 Art Issue Editor's Letter
W's editor-in-chief introduces the art issue.
---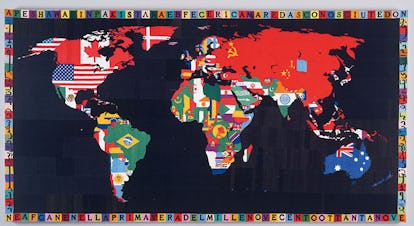 The desire to create a legacy is a formidable human urge. For centuries, popes, princes, and kings built castles, churches, and monuments designed to outlive them. In the Renaissance, wealthy patrons competed to support—and be depicted by—the best artists, accruing the social standing that doing so entailed. At the turn of the 20th century, the emerging monied class of bankers and industrial tycoons stamped their names on the most important museums.
It's no surprise, then, that in this era of globalization, another generation of collectors with immense fortunes—not just in Europe and the United States, as in the past, but everywhere from East to West—are eager to display their acquisitions in glittering art temples designed by the world's leading architects. Rem Koolhaas just finished the Prada Foundation in Milan and the Garage Museum of Contemporary Art in Moscow; Frank Gehry completed the long awaited Louis Vuitton Foundation in Paris; and Diller ­Scofidio + Renfro recently brought us the Broad in Los Angeles. In this issue of W Art, we introduce you to even more surprising additions to the club, including the über dealer Bruno Bischofberger's gallery near Zurich, a billionaire-backed arts district in Shanghai, and the Aïshti Foundation in Beirut, Lebanon, commissioned by the retail magnate Tony Salamé and designed by the starchitect David Adjaye.
As the writer Holland Cotter noted in a recent New York Times story, "In our present Gilded Age, private collection museums are again proliferating, but with a difference. Most are devoted to new art. The stories they tell are not yet history, but exist in a state of flux. The very definition of collecting, in a time of speculative buying, is now up for grabs." Indeed, the value and raison d'être of these collections is a topic of discussion in every art circle. Are these enormous investments a political statement, a financial strategy, or simply an egomaniacal display of power?
At W, we appreciate the commitment of these collectors regardless of their motives, if only because they make colorful magazine subjects. But we also deeply believe that, even when it is on display in a shopping mall, art has a transformative effect on people and places. (Just think of what the Rubell, de la Cruz, and Margulies collections have done for Miami.) Only the generations to come, with the distance that history provides, will be able to make a balanced judgment and separate the meaningful from the commercial, the authentic from the pretentious, and the mundane from the eternal.