The Bold And The Beautiful
A cornucopia of new books salute style arbiters past and present. Diane Solway bookmarks the best.
---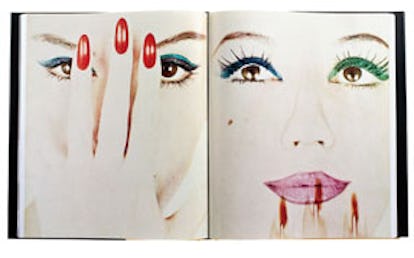 Grandes dames, designers, and drag queens are just some of the characters populating the worlds on view in the season's most vibrant visual books. (1) Diana Vreeland: The Eye Has to Travel (Abrams), by her granddaughter-­in-law, Lisa Immordino Vreeland, captures the storied tastemaker through images of her iconic work for Vogue, Harper's Bazaar, and others over five decades.
(2) Nicholas Foulkes lends new meaning to the phrase "life of the party" in Bals (Assouline), his survey of the 20th century's most fantabulous costume parties.
(3) Also living out their fantasies are the denizens of Manhattan's Seventies transvestite scene, the subject of Gilles Larrain's influential 1973 Idols (reissued this month by powerHouse Books); its authentic glamour colored the work of current supernova lensman Ryan McGinley.
(4) John A. Tiffany's Eleanor Lambert: Still Here (Pointed Leaf Press) chronicles the life of the legendary fashion publicist, the so-called Empress of Seventh Avenue, who did much to put American designers on the international map at a time when Paris held sway.
(5) International style setter Muriel Brandolini shows off her own bold palette, textures, and exoticism in The World of Muriel ­Brandolini: Interiors (Rizzoli), while (6) Italy's latest design stars take center stage in Italian Fashion Now (Marsilio), Maria Luisa Frisa's look at the generation influenced by the mash-up between art, archi­tec­ture, design, and music in contemporary culture.
And be sure to check out (7) Brazilian Style (Assouline) by W's Fashion News/Features Director Armand Limnander, an indispensable guide to the country's cultural zeitgeist—from fashion and design to art and architecture.
Photos: Pamela Cook