Summer Reading List: New York City
Long days, beach weekends - summer's here, which means there's plenty of time to catch up on some reading. W asked four of our favorite bookstores for their best sellers and top picks on...
---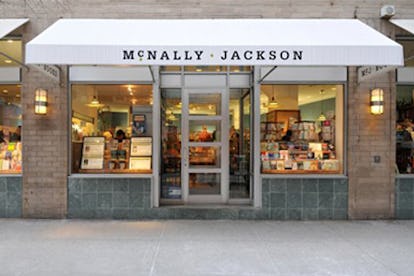 Sarah McNally buys books based on instinct and experience, and so far her track record has been pretty good: her McNally Jackson bookstore, in New York's NoLiTa, carries more than 7,000 literature titles, including many by foreign authors that bibliophiles dream about. Throw in a killer magazine section and an ever-expanding assortment of art and architecture books and it's clear why business has stayed strong during the recession. "I think we're about two or three months away from being perfect, in fact," McNally says. Here's a look at some of her top reads. [#image: /photos/5853a39bd3b7a5db18f3bf48]|||||| The thing we've been selling like crazy is New Directions Publishing's repackaged versions of "Miss Lonelyhearts" and "The Day of the Locust" by Nathanael West. Both of them are just off-the-chain magnificent. Hilary Thayer Hamann's "Anthropology of an American Girl" (Random House) is really good. And there's a new nonfiction book, "Welcome to Utopia" (Spiegel & Grau) by Karen Valby, which has got an Augusten Burroughs quote on the cover that may be the best blurb I've ever read. The book is a portrait of this dying community in Texas.