Sunny Walker's San Francisco
The owner of Painted Bird, a vintage clothing boutique, on where to eat, shop and dance in her hometown.
---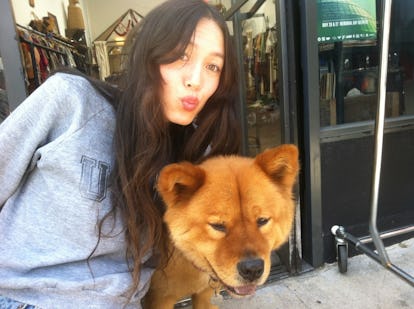 In 2011, Sunny Walker and her boyfriend Nate opened Painted Bird in San Francisco's the Mission. Today, they own two stores – the second is in Los Angeles' Silver Lake – and can boast of a cult following in the West Coast. Although their quest for perfect second-hand pieces often takes them around the country, and the world, Walker is a true Bay Area girl.
Tell me about your neighborhood: Changing, a lot!
Describe San Francisco in three words: Cold and pensive.
Your top 5 places in the city: Tofu House, Dolores Park, Paxton Gate, Chez Maman, Alameda Flea Market.
Favorite clothing stores: Community Thrift Store.
Best coffee in the city: Trouble Coffee.
Best ice cream in the city: Bi-Rite.
Local delicacy you can't live without: Cioppino.
Best place for a date night: Esperpento.
Perfect place for a (late) night out: Make Out Room when Primo is DJing.
And to recover the next day: Pho at Jasmine Garden. The bun bo hue is my favorite.
Favorite local gallery or artist: 2nd Floor Projects.
Best place to find inspiration: Muir Woods.