J'adore: Tamara Mellon's Obsessions
As she gears up for her first fragrance launch, Jimmy Choo founder and recently named Business Ambassador for Britain Tamara Mellon shares a few of her favorite things.
---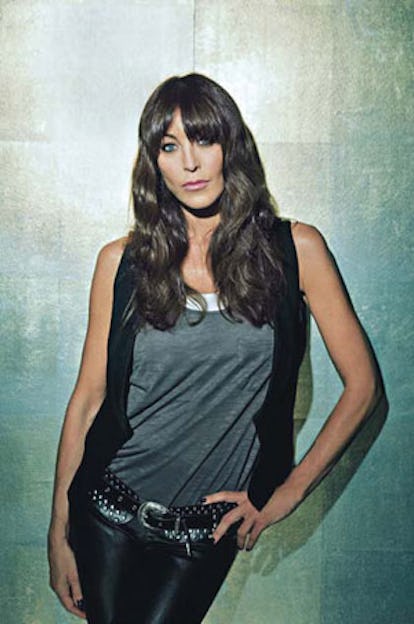 Harry's Bar, London "I love the food, the cozy atmosphere, and the women's uniforms—light-blue-and-white-striped dresses with white aprons. It's the place I go when I want to make an occasion feel special" (harrysbar.co.uk).
Laura Mercier Mineral Powder Spf 15 In Warm Bronze "It gives skin a very natural-looking sun-kissed glow. I'm obsessed" (lauramercier.com).
Marilyn Minter "She just shot a Jimmy Choo ad campaign, and I also have her art in my home. She does very sexy stiletto shots."
Jimmy Choo Uggs "Uggs were my guilty pleasure until I was on a flight to London and the airline staff said, 'We're all so excited to see what shoes you're wearing!' I had Uggs on. So now we've done a collaboration where I took traditional Uggs and decorated them with the DNA of Jimmy Choo—animal prints and studs" (jimmychoo.com).
Vie Luxe Sardinia Candle "I have Vie Luxe candles in every room. In 2006 I spent the month of August in Sardinia, and the scent reminds me of the wonderful time we had" (vieluxenyc.com).
Sumo, By Helmut Newton "Helmut Newton has always been an inspiration to me, and this is my favorite of his books. They printed a supersize version, which came with its own stand, but I didn't buy it. Now I wish I had!" (taschen.com).
Jimmy Choo Fragrance "I wanted the first fragrance to be feminine and sensual yet empowering. The top note is green and sparkly. Deeper down, there's tiger orchid and patchouli. There will definitely be more Jimmy Choo fragrances, so I can reflect different parts of a woman's spirit and personality" (at Saks Fifth Avenue; $95).
Mellon, fragrance: courtesy of Tamara Mellon