Keeping Up With Taraji
In case you missed them, here are all the stories about W's August 2015 cover star.
---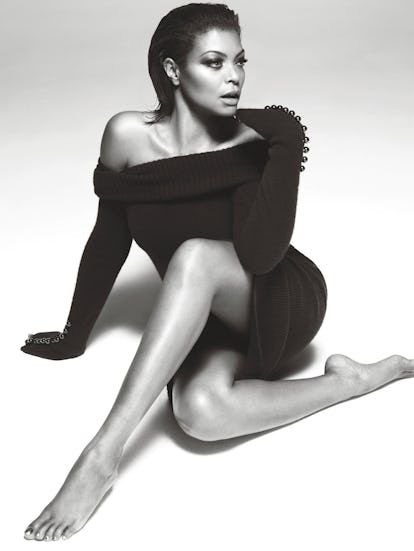 Taraji P. Henson Is One Tough Cookie Empire's queen takes the TV throne. Read the cover story here.
Watch: A Video Screen Test The Empire actress opens up about playing Cookie.
From Baby Boy to Empire Over her nearly 20-year career, W's August 2015 cover star Taraji P. Henson has made a name for herself on the silver screen, the big screen, and back again with FOX's Empire—and her style has evolved accordingly. See her most memorable looks here.
She's Bold and Beautiful W's August 2015 cover star has tried just about every hair and makeup trend in the book. Here, some of the beauty icon's best looks.
How to Work Out Like Taraji P. Henson The Empire star's trainer reveals her secrets.
6 Seconds of Cookie See the best of Taraji P. Henson in these short vines.
How to Instagram Like Taraji P. Henson Taraji P. Henson's Instagram bio says it all: "Single mother and doing the damn thang!" There's very little the woman hasn't accomplished (and photographed). From inspirational quotes to inspiring fitness selfies, here are 15 things to learn from the star.
#ThePopIssue Takes Over Instagram Vote for your favorite interpretation of W's August 2015 cover here.
Keeping Up with Cookie And the Empire character's love of leopard print.
Taraji P. Henson's Bling How to get the look inspired by the Empire actress's cover story.
Channel Cookie 10 must-have beauty products inspired by Taraji P. Henson's on-screen persona.
Taraji P. Henson Is Red Hot Here, 10 pieces to help you steal her style.
Rhyme and Repeat Empire's soundtrack is the ultimate summer playlist.
The 15 Most Fashionable TV Shows of All Time From Charlie's Angels to Empire, these small screen series boast big style.