Playwright Terrence McNally Dies of the Coronavirus at 81
He wrote landmark plays and hit Broadway musicals.
---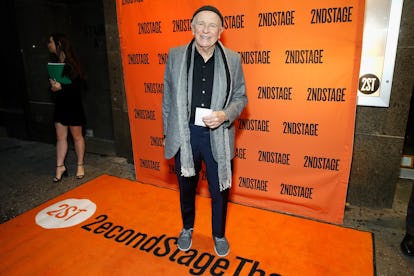 Decorated playwright Terrence McNally has become one of the first prominent Americans to die after suffering complications of the coronavirus. According to reports confirmed by his representative, McNally died at age 81 at the Sarasota Memorial Hospital in Sarasota, Florida.
A four-time competitive Tony winner, Emmy winner and Tony Lifetime Achievement honoree, McNally's work spanned both dramatic and musical theater, and included both critically adored classics and crowd-pleasing hit fare.
McNally collaborated numerous times with the legendary composer and lyricist team of John Kander and Fred Ebb, including on Kiss of the Spider Woman and Ragtime. He also wrote the books for musical adaptations of movie hits like The Full Monty, Anastasia and Catch Me If You Can.
Though, his dramatic work may be his biggest legacy. His plays explored themes of gay life, homophobia, and were landmark works about the HIV/AIDS crisis. His 1975 play The Ritz is credited as being one of the first mainstream productions to feature an openly gay character. Other works included Love! Valour! Compassion!, Lips Together, Teeth Apart, and Mothers and Sons. Several of his plays including Frankie and Johnny in the Clair de Lune would be adapted into major motion pictures. Nathan Lane was one of McNally's most frequent stars, but over the years his works have been performed by Christine Baranski, Audra McDonald, Rita Moreno, Jerry Stiller, Chita Rivera, Patrick Wilson, Patti Lupone, Angela Lansbury, Tyne Daly, and Isabella Rossellini.
Several celebrities and Broadway vets including Lin-Manuel Miranda, Michael Urie, and Nia Vardalos, took to Twitter to remember the theater great.