Thakoon Hits "Pause" After "See Now, Buy Now" Experiment
Thakoon Panichgul and his brand will be back, but likely without the "see now, buy now" model next time.
---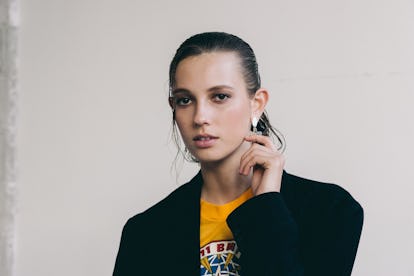 Photo by Simbarashe Cha.
How is fashion's grand "See now, buy now" revolution going? Not great if the latest news concerning Thakoon is any evidence. With new investors, Thakoon Panichgul bet big on the new business model last Fall, but after just two seasons the brand will hit "pause."
That investor is Bright Fame Fashion, a Hong Kong-based investment vehicle founded and headed by Vivian Chou, the daughter of billionaire Silas Chou, otherwise known as the man who took Michaels Kors public. Starting with Thakoon, the idea was to eventually build up an entire portfolio of "see now, buy now" brands.
While traditionally designers debut collection months before they're actually in store, there was a line of thought that the model might be outdated in today's hyperconnected, and instant gratification-obsessed world.
In an interview with W back in September ahead of launching his first "see now, buy now" collection, the Michelle Obama-favored designer seemed hopeful.
You Can Already Shop the New Thakoon Collection
"I feel like it's a time for change, but at the same time, it's a time that's exciting in fashion," he said then. "Because for the first time in a long time, I think that people can take ownership of what they want to do and really just do it. I mean, it sounds so, like, Michael Jackson, but it's kind of true."
A brand new Thankoon boutique in New York City also opened to coincide with the business overhaul. It appears now that things need to be re-thought again because the experiment might have been ahead of its time.
"We have recognized that the business model is ahead of the current retail environment," a spokesman for Bright Fame Fashion told Business of Fashion. "Therefore, we are taking a pause and an eventual restructure."
Clothing from the latest collection will continue to be sold online and through the boutique, but after that it appears that Thakoon brand will take a hiatus. Though it should be back eventually.
"I still believe in Thakoon's tremendous design talent and the brand, as well as the strong management team behind this project," said the elder Chou in a statement to BoF.
"It was time for my brand to explore a new business model and this opportunity allowed us to do so. We can now take the learnings from this to apply to the next evolution of Thakoon," the designer himself said.
While Thakoon may have a future, this development complicates things for the "see now, buy now" model, though other more longstanding brands, including major players like Burberry and Ralph Lauren, have adopted the model. So far, most have remained committed to the experiment, though, Thakoon's experience may lead to smaller brands deciding to sit this revolution out for now.
Backstage at Thakoon Spring 2016
24 Hours with Thakoon, Before New York Fashion Week Fall 2016