The Crown Is Getting a Sixth Season After All
Series creator Peter Morgan has officially changed his mind.
---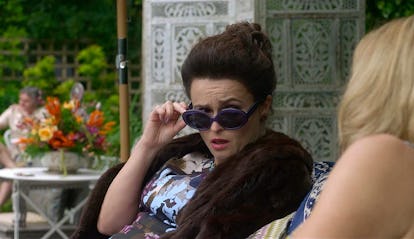 Netflix, courtesy of IMDb
In late January, The Crown's creator, Peter Morgan, announced that season 5 would be "the perfect time and place to stop" the Netflix series. Now, less than six months later, he's officially changed his mind. "As we started to discuss the storylines for series 5, it soon became clear that in order to do justice to the richness and complexity of the story we should go back to the original plan and do six seasons," Morgan said on Thursday. "To be clear, series 6 will not bring us any closer to present-day—it will simply enable us to cover the same period in greater detail."
In other words, Morgan still plans to circumvent delving into current royal drama, meaning no mention of Meghan Markle (not to mention Prince Andrew's ties to the late sex offender Jeffrey Epstein). Of course, that's not to say The Crown's remaining three seasons will be drama-free. Morgan has at least three decades' worth of scandals to choose from, with season 6 ending in the early 2000s.
Netflix has already confirmed a few of the juiciest plot points set for seasons 4 and 5, which unfortunately won't include Helena Bonham Carter as the beloved wild child Princess Margaret. (That role has passed on to Lesley Manville, who was most recently nominated for an Oscar for her role in Phantom Thread.) Season 4 will star Gillian Anderson as Margaret Thatcher, who came to power as prime minister in 1979. Newcomer Emma Corrin will take up the role of Princess Diana—along with, as the paparazzi have thoroughly documented, the late royal's inimitable style.
As for seasons 5 and 6, the only confirmed cast member so far is Imelda Staunton. The Oscar-nominated and Olivier Award record-breaking actress—whom you may recognize as Professor Umbridge—will take over from Olivia Colman and Claire Foy as Queen Elizabeth II. From the sound of it, we won't find out if Morgan plans to rework her reaction to Diana's death, which he already covered in the 2006 film The Queen, any time soon. Netflix still hasn't confirmed when season 4, which wrapped up filming just in time before the pandemic, will be released.
Related: The Crown vs. Reality: What Princess Margaret's U.S. Tour Really Looked Like