Londoners Can't Get Enough of Australian Fashion
Go inside the Dayrooms, a new concept shop in Notting Hill where where British It girls Lottie Moss and Alice Naylor-Leyland stock up on Aussie goods.
---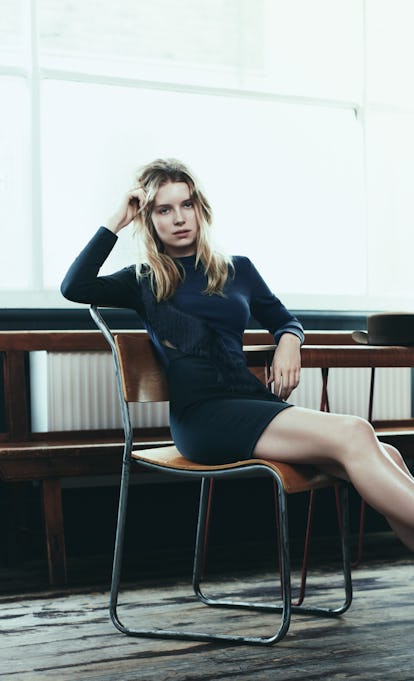 Photographer: Sarah Piantadosi Styled: Felicia Garcia-Rivera
Aytan Mehdiyeva and best pal Zumrud Mammadova have been friends forever, and share a ridiculous amount of things in common. One of those things was their love for Australia. "While studying Textile Design at Central Saint Martins, I became fascinated with Australian craftsmanship and design" Mehdiyeva says. Mammadova agrees, "We share a common love of travel and shopping, and we're both obsessed with Aussie fashion and way of life." After a trip down under, the girls realized there were so many Australian fashion labels and there was no way to buy them directly in the UK, and they set out to change that. Opening up shop in Notting Hill made perfect sense – "Fellow Australians Bodyism and Granger and co are our neighbors and so we knew we'd be in good company," says Mehdiyeva.
"London is beautifully diverse, multi-cultural and vibrant," adds Mammadova, "There's a real appreciation for creative talent here, which is important to us as with our store, we aim to provide a UK stage for rising stars and emerging young Australian talent."
Tribes Passer-bys admiring the charming streets of Notting Hill, young creatives, mothers and daughters out shopping together, ladies out for lunch.
Fans of the store London it girls Lottie Moss, Renee Stewart and Amber Le Bon all shop at The Dayrooms, and chic Londoners like Soraya Bakhtiar, Alice Naylor-Leyland and Hedvig Opshaug are also fans. Brit actresses like Olivia Grant and Lucy Chappell have also popped in.
The Mix The Dayrooms is one stop shopping for all things Aussie, across fashion, beauty, and lifestyle. The shop's goods are a mix of bohemian clothing as well as sleek, sexier pieces from young Australian labels. It stocks charming and witty candles from Damselfly, popular Aussie label Camilla and Marc, as well as the more affordable and achingly cool Fifth Label.
Best Sellers Alice McCall, Damselfly candles and Salt beauty products
Price points Beauty products from Salt and O&M start around $25 and prices go up to $1,250 for coats and leather pieces from Kelly Love and Camila.
Piece de Resistance A work by the artist Lea Marcaccini adorns the wall behind the register.
Address 237 Westbourne Grove, London
Watch the London style set take over a pub for Dior: