"The Lovers & the Despot" Is the Documentary That Escaped Kim Jong Il's North Korea
The film by Robert Cannan and Ross Adam tells a tale stranger than fiction.
---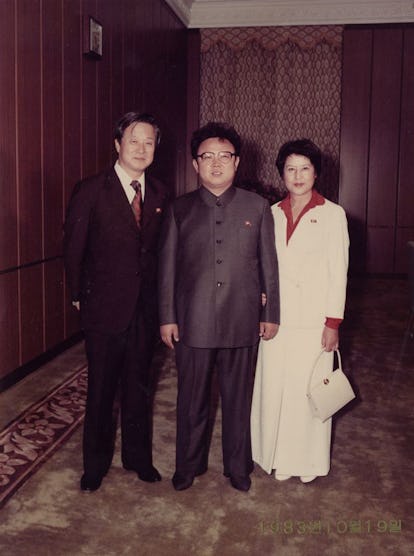 Courtesy of Magnolia Pictures
For a time in the 1960s, the director Shin Sang-ok and the actress Choi Eun-hee were the undisputed power couple of postwar South Korea. He was the head of the country's biggest film studio; she was his muse. But things got utterly surreal in 1978, when both stars were abducted by the North Korean leader Kim Jong-Il, an avowed cinephile, who hoped to revive his country's depressed film industry. (They were by then divorced—Shin had had an affair with an ingenue and fathered two children.) Out September 23, The Lovers & the Despot is a mesmerizing documentary by Robert Cannan and Ross Adam about the 17 movies Shin and Choi produced for Kim and the reunion with their families in the West following their escape, in 1986. In addition to eerie archival footage, and interviews with diplomats, a spy, and Choi herself, the film includes conversations secretly recorded by the couple that are believed to be the first audio impressions of the "Dear Leader." Shin would later achieve commercial success in Hollywood by producing the 3 Ninjas franchise, but his directorial efforts were, ironically, never as well-funded or creatively unfettered as they were while in captivity. As for Cannan and Adam's biggest discovery? "The tapes with Kim admitting to the kidnapping and to the reasoning why," Adam says. In this case, truth is definitely stranger—and more cinematic—than fiction.
Watch W's most popular videos here: