**** the Oscars! Alice Tully Hall Reopens!
For a lot of people, yesterday was Academy Awards Sunday: An excuse to ogle designer dresses, speculate on stars' plastic surgery and order in moo shoo pork. But for a certain sector of New Yorkers,...
---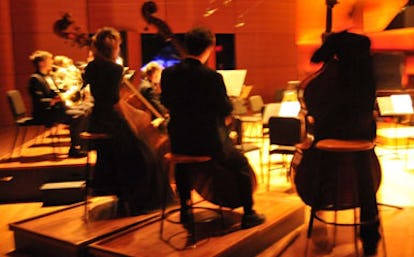 We loved the soaring, glass-enclosed lobby-cum-cafe; the auditorium's terrific acoustics, the firm yet comfy seats and the LED-illuminated wood "skin" inside the hall that imparts a rosy glow.
In short, it made us proud to be New Yorkers. And we were even home in time to see Barbara Walters try to out Hugh Jackman.
See our fashion editors' favorite Oscar looks HERE
Photos by Richard Termine, courtesy of Lincoln Center