Inside the Plant Show Turning Brooklyn Green
At 99¢ Plus Gallery, the walls are anything but white.
---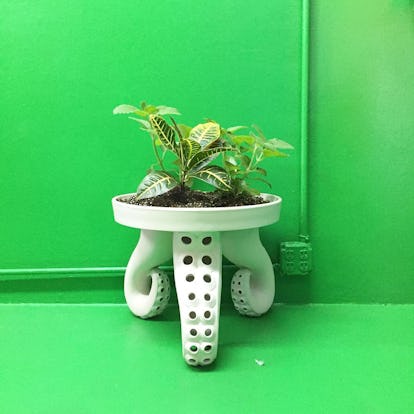 With the help of their neighbors, Florenzia's Flower Shop, and two dozen artists, 99¢ Plus Gallery has turned their corner of Brooklyn into a greenhouse. A follow-up to "The Lamp Show" earlier this year, "The Plant Show" is the gallery's latest study in domesticity, this time examined with a mix of vases and sculptures made of everything from clay to Pepsi cans, all stocked with plain old vegetation against a backdrop of kelly green walls. Step inside with visitors' Instagrams, which are spreading like a vine over the app, here.