The secrets of New York's best vintage shop
Not too long ago, a Saudi princess walked into New York Vintage on West 25th Street and dropped $100,000 on various wares. Not an unusual occurrence, according to owner Shannon Hoey (left), who opened the...
---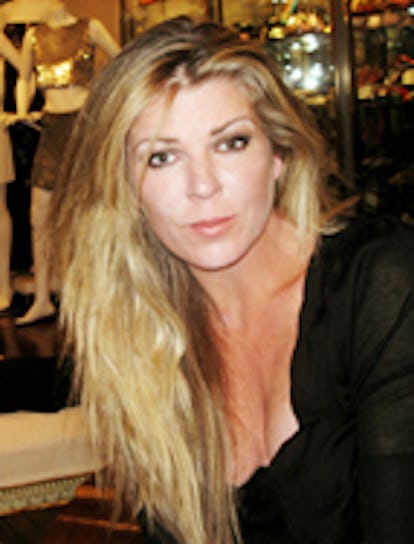 Who's the latest celebrity to come in? Barbra Streisand. She's into period pieces, like Victorian through the Twenties. She bought a Victorian shawl and a huge Judith Leiber necklace.
Who else has been in? The Olsen twins are here all the time. Nicole Kidman and Keith Urban have come in. Pink. Michelle Williams. Faith Hill. Fergie. Johnny Knoxville. Chelsea Clinton. Monica Lewinsky. Basically, name anybody and they've been in.
How about Michelle Obama? No, she hasn't been in yet.
Madonna? No, but we're waiting. She would be fun.
We've heard you're working with Pat Field again for Sex and The City 2? Yes, she was actually just in herself which is rare because usually she sends everybody out for her to do the preliminary pull. The have a lot of amazing jewelry of ours out right now, like Thierry Mugler tassel bracelets and this huge serpent necklace from the Thirties.
Which designers have come in for inspiration? Every major designer that you can think of comes in but we don't disclose names. There's a great quote I read years ago that said, "You're only as original as the obscurity of your source." If a designer takes out a piece for research we make sure it goes out for the entire season so it's not seen by anyone else.
On top of all this, you work as a stylist as well? Yes, I do consulting and styling. I have about 10 clients. I just had a preliminary fitting with Dee Hilfiger—I'm doing her for three upcoming events — and I've collaborated with Ashley and Mary-Kate Olsen. But first and foremost I work with stylists. Rachel [Zoe] will call me and say, 'I'm dressing so and so,' or 'I'm doing such and such project,' and I get a rack ready.
What's been selling well lately? Helmut Lang is a really big one right now. Anything that's really structured is selling, and a lot of Eighties- and Nineties-influenced pieces.
You also rent out pieces. Do you rent to anyone off the street? It's usually by referral. We don't solicit rentals because everything is one-of-a-kind and at this stage of the game, I'm investing thousands and thousands of dollars in dresses. It's not like it was even 10 years ago where I could go out and get a dress for $800. I just bought a Madame Grès draped jersey dress that cost me $4,000.
Where do you find these pieces? Private collections, museum collections, some auctions, any reputable source.
Do you have a secret spot? Yeah, I always hit the same spots but nobody ever wants to disclose their sources. I mean, I've been contacted by different magazines saying, "Can we go shopping with you?" That angle's not going to work for me.
New York Vintage, 117 W. 25th St, New York, NY. newyorkvintage.com
Photos: Christos Katsiaouni