The Skinny on Model Vilma Putriute
Although Vilma Putriute (above) has been in the modeling game for a few years now, her career ambitions used to come second to her studies. Now that the 20-year-old Lithuanian has brought her academic...
---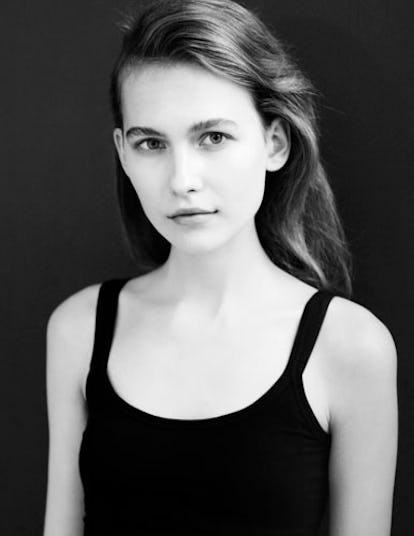 Where are you right now? I'm in London. It's my first time being here. I was shooting a Burberry lookbook, and I still have a few options so I'm here for the next week or so. After that I may go to Milan, but I want to be home for Christmas.
Where's home? Palanga, a resort town in Lithuania. It's really nice in the summer, and then in the winter it's very quiet.
What's been your favorite London experience, since it's your first time? When I went to see The Lion King show the other day.
Where are you living these days? Right now, I'm living out of a suitcase, traveling all over, so I don't really have a place.
What's your favorite city you've visited?
Barcelona. If you were to settle down somewhere, where would it be? New York. There's always something to do, and lots of good jobs.
How did you get into modeling? I was discovered in my home town. I have been working about three years now, but I was in school until recently, so I didn't travel before.
What did you think about walking for Givenchy? It was really exciting to be around all the big girls!
How did your Givenchy exclusive come about? I met with the casting director and then with Riccardo [Tisci]. It wasn't anything big, we just exchanged a few words — 'How are you?' and that kind of thing.
What would be your ultimate job to book? A big campaign. Especially a Givenchy campaign.
Any favorite models? Arizona Muse. I just love her look.
What about favorite movies? I love The Duchess, The Other Boleyn Girl—period dramas with beautiful dresses. Also Leon, with Natalie Portman.
Any guilty pleasures? All sweets, especially chocolate. I can't have it all the time — it wouldn't be good for my body — but every once and a while I need it.
What are you up to for the rest of today? Well, it's Saturday night, so maybe I'll meet some of my friends and go for drinks.
And what about your long-term goals? I would like to do well in modeling for now, just travel around and have fun. After modeling, I'm thinking of starting university, but I still don't know where and what I'd like to study.
Photographer: Arno Frugier Fashion Editor: Lindsey Frugier Model: Vilma Putriute at IMG Make up: Kristi Matamoros at Kate Ryan Inc for MAC Cosmetics Hair: Ayumi Yamamoto at Defacto using Kérastase Givenchy: Fairchild Archive