Don't Miss: Thomas Heatherwick
The architect's dazzling designer projects are on view at the Hammer Museum in Los Angeles.
---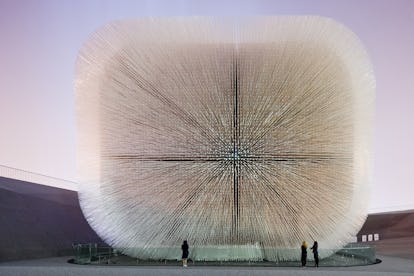 Thomas Heatherwick has designed everything from the cauldron for the 2012 Olympic Games in London to that city's newly refashioned double-decker buses. His Seed Cathedral for the UK Pavilion of the 2010 Shanghai Expo resembled a giant fur ball, and each of its 60,000 acrylic optic rods contained a seed that London's Kew Gardens intends to preserve as a way to help protect biodiversity. Heatherwick, 45, who first made a name for himself with a pedestrian bridge that rolls up into a ball to let boats pass, will next unveil Garden Bridge, a verdant structure over the Thames that just received planning approval. He has also proposed a similar idea to replace crumbling piers along Manhattan's Hudson River. (Diane von Furstenberg and Barry Diller have offered to pay for most of the New York project's $130 million cost.) Heatherwick's dizzying array of work is on view at the Hammer Museum in Los Angeles through May 24, giving Tinseltown a glimpse of real-life special effects.