Clare Waight Keller Is In, While at Tom Ford, See-Now Buy-Now Is Out
Chloé alum Clare Waight Keller is the new designer at Givenchy; Tom Ford follows Thakoon as the latest designer to end the see-now, buy-now dry run.
---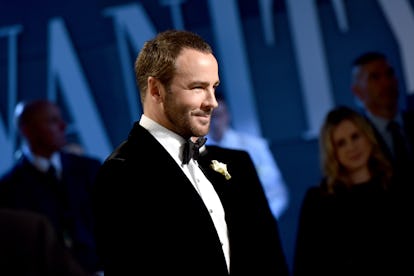 Mike Coppola/VF17/Getty Images
Davis, Ebonee
When model Ebonee Davis's open letter about the Black Lives Matter protests last summer went viral, one of the social media users who took note was a TED Talk organizer. Davis quickly hit him up asking to give a talk, and he agreed. It went live last month, and now, Davis opens up about what comes next.
Ford, Tom
Ready to end the grand see-now, buy-now experiment, following closely on the heels of Thakoon, who underwent a similar dry-run for a mere two seasons.
Keller, Clare Waight
Formerly creative director of Chloé, future creative director of Givenchy — in a twist few in the fashion world anticipated.
Steinfeld, Hailee
Actress Hailee Steinfeld is the new ambassador for Reef sandals, which will serve her well the next time she heads off to Barbados. (Or Coachella, as she hopes.)
SZA
The genre-defying musician is about to release her first — and last — album, five years after she first made an entry into the scene with her 2012 EP, See.SZA.Run. Oh, and she won't let anyone else do her hair or makeup.
Trump, Donald
Issued a draft of his long-promised budget proposal, which would increase funding for the Pentagon and to defend the border with Mexico, while slashing funds directed towards the Environmental Protection Agency and State Department — and cutting the National Endowments for the Arts and Humanities entirely. Twitter is not pleased.
Six rising male models share their biggest pet peeves: