Tom Ford's Nocturnal Animals Trailer Features Guns, Car Crashes, and a Very Wet Jake Gyllenhaal
The upcoming thriller seems like a stylish affair that happens to feature many of its stars soaking wet.
---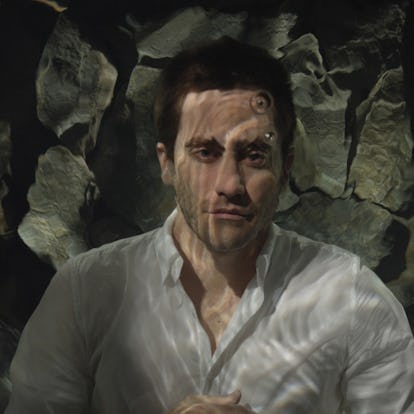 Photography by Bill Viola
Fashion designer Tom Ford's first journey into the world of cinema resulted in A Single Man, a stylish meditation on love and grief that took place over a single day. He'll return to movie theaters this year with Nocturnal Animals, a noir-inspired thriller that sees Ford armed with three times the budget, solo screenwriting duties, and possibly ambitions for a wider audience.
The film already debuted at the Venice International Film Festival where it picked up the Grand Jury Prize, and it continues to make the festival round, where it's being met with a mostly positive critical reception. Today, the general public gets its first sneak peak at the film.
Unlike Ford's latest fashion collection, this won't be "see now, buy now," but it does look worth the wait.
Based on a novel by Austin Wright, the film follows Amy Adams's character after she finds that an ex-husband, played by Jake Gyllenhaal, who has been absent from her life for more than a decade has dedicated a disturbing, but engrossing novel to her. The film jumps around from the past and present, and even into the fictionalized world within the book.
It also looks undeniably stylish.
"[Tom] has this attention to detail that is, as of course we all know, very meticulous and exquisite, but he was able to take that attention to detail, execute that and let us play in this very amazing world he created," Adams told W at the Toronto International Film Festival over the weekend.
The trailers alone features car crashes, gunshots, and Aaron Taylor-Johnson's character informing someone, "It's fun to kill people. You should try it sometime."
It also features many of its star very, very wet.
There's Jake Gyllenhaal brooding in the rain. There's Jake Gyllenhaal brooding, shirtless, in a granite shower. Then we get Amy Adams brooding in what seems like a different shower. Then there's someone else (Gyllenhaal) straddling the edge of a bathtub naked. Then there's another nude woman being submerged into some sort of body of water. When the characters aren't we, they're often depicted standing or sitting in front of windows that are being hit with rain. Which is good, because this looks like a movie that is about quite a bit more than a series of different characters catching cold from being wet all the time.
The film, being distributed by Focus Features, is set for public release on November 18th.
Incidentally, Tom Ford-designed umbrellas are no longer currently for sale on his website.