Tom Hiddleston Nominated for an Emmy, Really Dating Taylor Swift
Those things have nothing to do with each other, right?
---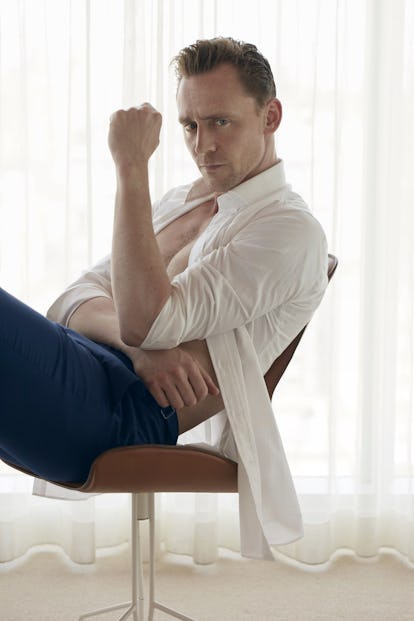 Mona Kuhn
Awards, Emmy The nominees are out, and if you watch TV, there are likely no surprises here: The People vs. O.J. Simpson: American Crime Story comes second to only Game of Thrones in nominations, while fan favorites like Rami Malek of Mr. Robot and Viola Davis, last year's Best Actress winner, of How to Get Away with Murder clinching nominations in acting categories.
Hiddleston, Tom Speaking of Emmys, nominee Tom Hiddleston told The Hollywood Reporter that his very fake-looking relationship with Taylor Swift is very, very real. Still no explanation on that "I Heart T.S." tank he wore for the Fourth of July, though.
Jagger, Mick Though his oldest child is now 45, that's not stopping Mick Jagger, whose girlfriend Melanie Hamrick is now pregnant with her first, his eighth child.
Joannou, Dakis Greek Cypriot art collector and industrialist, resident of Trump Tower, founder of art foundation and publishing imprint DESTE, which celebrates its 33rd anniversary this year.
Jones, Kim The Louis Vuitton men's designer and Nike collaborator discusses sportswear, club kids, and functional fashion with i-D.
Men's, New York Fashion Week A modest affair in its third season, but one that has embraced a political voice.
Nice Tragedy strikes France, a country still recovering from the terror attacks in Paris in November of last year. A truck driver killed 84 people Thursday night when he plowed his vehicle into a crowd in Nice, France, celebrating Bastille Day.
O'Neil, Thaddeus The photographer, model, and surfer-turned-designer (who just showed at New York Fashion Week: Men's) discusses what makes the perfect surf spot.
Schouler, Proenza Revealed its Fall 2016 campaign, a ladies' affair starring Julia Bergshoeff, Selena Forrest, and street-cast model Alexa Peralta.
Watch W's most popular videos here: