Tommy Hilfiger's Miami
The designer on where to eat, shop and chillax in his home away from home.
---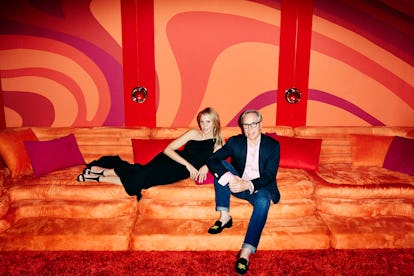 As far as New Yorkers who know Miami well, there's no better spokesperson than Tommy Hilfiger. Three years ago, he put down roots when he plunked down $24 million for an oceanfront home in the north section of Miami Beach and he showed he was serious about South Florida last year when he bought the historic The Raleigh hotel to launch his namesake hospitality group. Now, you can't get him to stop gushing about the virtues of life in the so-called Magic City.
Tell me about your neighborhood: I love living in Golden Beach – it's an enclave at the northern most stretch of Miami Beach, yet it's a quick drive away from all of my favorite spots. We wanted a home on the beach where we could escape, and there is no place like Miami to have fun. It's hip, mod and contemporary. And a great place to spend time as a family.
Describe in three words the style of your home there: Bright, fun and very cool.
Local spots so good they get you to make the schlep into the city: I love vintage fashion, and the shops in North Miami – C. Madeleine's, Déjà vu Décor – have curated a unique selection of pieces you can't find anywhere else.
Local delicacy you can't live without: You can't go wrong with an authentic Cuban empanada in Little Havana. We also love Jason's in Dania for burgers. Plus, Burgers and Shakes in North Miami is also superb and the French fries are great
Date night restaurant for you and Dee Ocleppo: Casa Tua is our go-to restaurant in Miami Beach. Its traditional design makes you feel as if you are in a villa in the Mediterranean.
When in the mood for a late, late night, you go to… The Raleigh! I love sitting by the pool in the late evening.
Everyone claims to have a perfect beach spot. What's yours? I'm lucky – it's right in my backyard!
Local gallery that you patronize: The Perez Art Museum has the most amazing collection of modern and contemporary art. The mix of pieces from Caribbean, North and South American cultures makes Perez a destination that everyone should visit.
Preferred seats at American Airlines Arena to watch the Miami Heat: Dee and I love to catch a game whenever we're in town. I love sitting courtside in the middle of all the action.
Local motto/philosophy you've picked up. Don't take it so seriously.