Tyler Hays's Many Talents
The designer opens up a chic, eclectic shop in Oregon.
---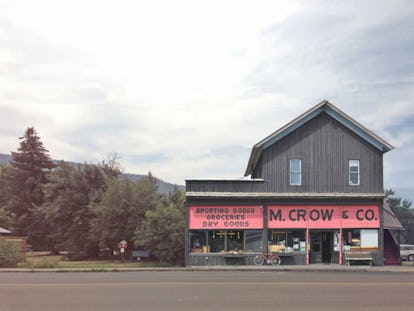 Tyler Hays may be best known as the founder and head designer of BDDW, the high-end furniture company in SoHo, but he is also a painter and sculptor, and over the years, he has dabbled in everything from music and fashion to bee-keeping and micro-brewing. After recently purchasing a century-old, family-owned general store in a remote part of Oregon where he grew up, Hays is now putting his myriad hobbies and talents to use, crafting and selling an eclectic range of products from boiled merino wool blankets to leather-strapped cutting boards to fur-lined children's moccasins. All of the items are made in his Philly studio, and are available online at mcrowcompany.com. But it might be worth a trip to the actual brick-and-mortar shop: it also functions as BDDW's factory outlet, selling furniture at 30-50% off retail.
Photos: Tyler Hays's Many Talents
The M. Crow store in Lostine, Oregon.