Umit Benan's Insider Guide to Milan
Find out where the designer gets the best macchiato, meatballs and men's wear.
---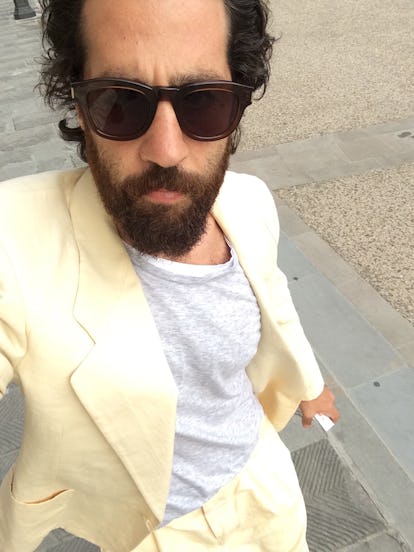 While men's wear designer Umit Benan grew up in Istanbul, he has lived in Milan since launching his eponymous label in 2009, often referencing the city in his designs. Here, the designer shares his favorite places to eat, sleep, and play in Italy's fashion capital.
La Latteria di San Marco Via S. Marco, 24 "This is the best Italian food in the city by far—it's homemade and delicious. The owner, Maria, is a sweetheart."
Fioraio Bianchi Cafe Via Montebello, 7 "It's a flower shop where you can also eat and have drinks. Very cute place for aperativo."
Eral 55 Piazza XXV Aprile, 14 "My favorite place to shop is Eral 55. It's men's wear, and it has the perfectly balanced selection of both Italian sartorial and vintage pieces—a bit like Steve McQueen style. The owner is a truly passionate about men's wear."
3 Rooms Corso Como, 10 "Other then the big name hotels. I think it's always a good idea to stay in Corso como 10, 3 Rooms. While it's best known for its shop and perfectly decorated unique restaurant garden, the palace also has three rooms available to stay in."
Naviglio Neighborhood in Milan, Italy "The best place to hang out is the Naviglio around the river, where there are tons of shops, coffee bars and restaurants. It makes you feel like you're outside of Milan, as it has that summer time vibe all the time."