United Talent Agency Is Opening an Art Gallery in Los Angeles, and Nobody Knows What That Means
A year after opening up shop, UTA Fine Arts is still a mystery.
---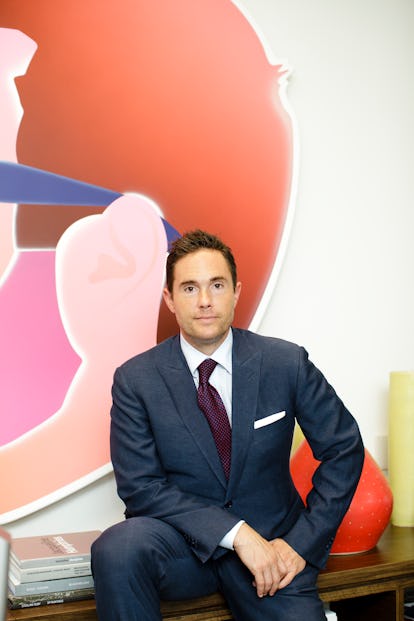 Ye Rin Mok
United Talent Agency, one of the largest and most lucrative of the Hollywood talent agencies, announced yesterday that an entity called UTA Artist Space, described as a "gallery-like venue" by The New York Times, will open in downtown Los Angeles on September 17.
Conceived by the recently-launched and much ballyhooed fine art division of the agency, which is spearheaded by ex-lawyer and talent agent Joshua Roth, the venue will not have traditional shows or make itself available to up-and-coming artists. Rather, it will serve as an occasional event and performance space for UTA's high-profile talent pool, as well as a site for collaboration with commercial galleries. The first exhibition features the work of Larry Clark (his first solo show in L.A. since 2000) and is presented alongside Clark's New York gallery, Luhring Augustine.
When Roth helped to create the fine art division of UTA in early 2015, a year in which sales in the global art market totaled $63.8 billion, one of the first things he did was arrange for a conversation between Kanye West and director Steve McQueen to take place at LACMA. Since then, UTA's Fine Arts has acquired several high profile employees, but continues to present a blurry public view of how exactly it can — or plans to — further artist endeavors, amid rumors of handing scripts to the likes of Sterling Ruby.
Allese Thomson, a former editor at Artforum who was hired as a creative director at U.T.A., told The Art Newspaper in December that UTA could spare artists such as Marina Abramovic from having to raise money for their work on Kickstarter. "Just because something operates within the realm of commerce doesn't mean it has to be commercial," Thomson, who has since left UTA, said at the time. "If you're able to preserve the integrity of a work of art within a commercial sphere you can have something incredibly radical and powerful."
The new UTA space will be available to the public in limited doses. With programming that falls under the aegis of not only Roth's Fine Art division but other department heads within UTA, the state of the art world's blind date with Hollywood has not grown any clearer. For now, UTA Artist Space seems to represent a sort of cultural mecca, a physical space where all the prosperous trade routes of art, entertainment and technology can come together.
And then what?
Watch W's most popular videos here: